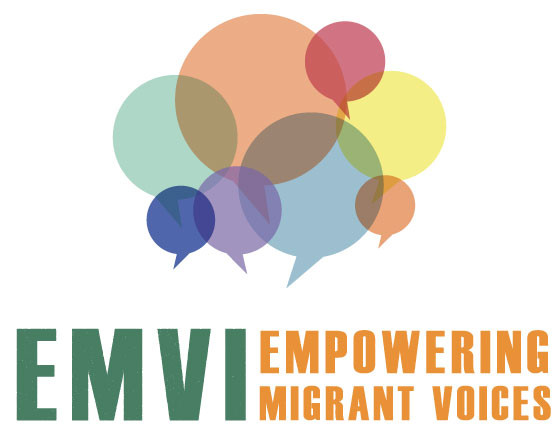 This project aims at enabling and upscaling the participation of migrants in the design and implementation of policy areas that directly affect them – in Austria, Germany, Greece, Italy and Slovenia – and to bring issues to local, national and EU decision-makers. The project therefore will:
1. increase the participation of migrants, based on empowerment of migrants to become actors of inclusive policies,
2. increase the capacity of local and regional authorities to effectively consult migrants and
3. establish innovative participation tools and open new spaces for migrant voices and structured ways of consultation.
The project brings together 12 multistakeholder partners from 5 countries, including 5 local authority partners: Municipality of Lustenau (AT), Municipality of Empoli (IT), Municipality of Berlin Mitte (DE), Association of Municipalities and Towns of Slovenia (SI), Migrant Advisory Council of the City of Graz (AT), 3 migrant organisations: Kulturno Društvo Gmajna (SI), MoveGLOBAL e.V. (DE), ADYFE (AT) and 4 civil society organisations: Südwind (AT), Symbiosis (GR), COSPE (IT), Peace institute (SI). Three study visits to the partner cities and a final advocacy trip to Brussels including a Round Table in the European Parliament to share findings and advocate for demands are planned as well.

Partners:
Südwind (AT), project leader, Symbiosis (GR), COSPE (IT), Peace institute (SI), Cultural Association Gmajna (SI), MoveGLOBAL e.V. (DE), ADYFE (AT), Municipality of Lustenau (AT), Municipality of Empoli (IT), Municipality of Berlin Mitte (DE), Association of Municipalities and Towns of Slovenia (SI), Migrant Advisory Council of the City of Graz (AT)
Funders:
AMIF-2020-AG (Transnational Actions on Asylum, Migration and Integration)